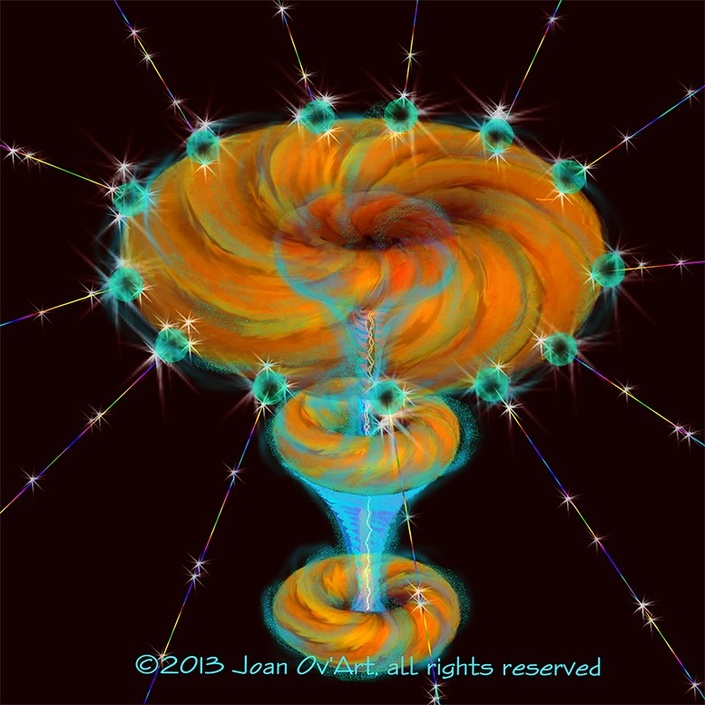 Telos Generator : Omni-D Living Skill
Energy Generator for Your Body & More!
Are you ready to learn from our HIGHER DIMENSIONAL FRIENDS how to use your amazing HEART FIELD how you can create a FREE ENERGY GENERATOR that can ENERGIZE and STABILIZE YOUR BODY and more? If so read on...
You might be asking yourself

"What's in it for me?

What do I get from this course?

Here are some POSSIBILITIES this course offers:

· Gain a HIGHER DIMENSIONAL SKILL that empowers you to maintain your own ENERGY FIELD
· Learn how to set up a FREE ENERGY GENERATOR around your body.
· Learn a quick and easy way to AMPLIFY or STABILIZE your ENERGIES into a more cohesive field and BALANCED FEELING in your BODY.
· You can use it ANYTIME ANYWHERE for FREE. Make it YOURS.
· Learn to CUSTOMIZE it to PERFECTLY SUPPORT YOU through 13 easily accessible PORTALS.
· Learn how to LIVE and FUNCTION in the HIGHER ENERGIES-VIBRATIONS-FREQUENCIES.
· Helps you OPEN YOUR HEART to more of YOUR DIVINE SELF.
· An ESSENTIAL TOOL to use when CO-CREATING our NEW EARTH.
· An easy way to begin BENEVOLENT CONTACT through 13 portals
· Learn how to meet new HIGHER DIMENSIONAL FRIENDS & FAMILY & SHARE IDEAS & TECHNOLOGIES .
· An easy way to connect with BENEVOLENT ETS, ANCESTORS, PERSONAL GUIDES, ANGELICS, FAIRIES, TREES, PLANTS AND ANIMALS.
· Offers an opportunity to CO-CREATE with GALACTICS or HIGHER DIMENSIONAL BEINGS.

This is a unique gift from our INNER EARTH family. A chance to reconnect to the higher vibrational energies of LEMURIA. This design is an ENERGETIC GENERATOR that uses your existing HEART FIELD and expands it. It is a SUPER SKILL, easy to learn, to activate an internal generator. Then guides you to customize a field of frequencies x13, to perfectly support YOU and raise your energies immediately so HEALING, TRANSFORMATION and DAILY ACTIVITIES are easier and more effective.

This is an INVITATION to reach across the

BARRIERS of PERCEPTION

& CONNECT with many

BENEVOLENT OTHER DIMENSIONAL BEINGS
to SHARE TECHNOLOGY & NEW SKILLS.

It is a FOCUSING POINT, a CROSSING in SPACE/TIME where beings from a variety of STAR NATIONS, and other sentient tribes ELEMENTALS to ANGELICS, BEINGS from ALL our RELATIONS) can share their more ADVANCED TECHNOLOGIES and TECHNIQUES, a way for YOU to practice new ways of CO-OPERATIVE LIVING.
This is one way to "land" and anchor in a NEW EARTH, a NEW CIVILIZATION and begin to LIVE YOUR DAILY LIFE in a new OMNI-DIMENSIONAL WAY together.
Why would I want to take this course?

Here one good reason why:

"The SHIFTS that are taking place in the HUMAN BODY are multiple.They constitute an almost complete rebuilding of the HUMAN SYSTEM, and bear need for an ENERGETIC MATRIX within the HUMAN BODY that supports far more ENERGY than the HUMAN BODIES have been able to hold until now. There are many TEAMS of BEINGS, from many GALAXIES, who are working with the HUMAN SYSTEM to MODIFY and RESTRUCTURE IT." Celesia & Ahnahmar Telos Vol 3 Chapter 7 The Pituitary and Pineal Glands page 159
"It is for you to begin to PLAY with CREATIVE ENERGIES and to RECOGNIZE that when you TRULY ASK for something from the UNIVERSE, step out of your way and SIMPLY ALLOW!

Stepping our of your own way means LETTING GO of the EXPECTATIONS of what is to come in and HOW it should come.


WAIT IN JOY and GRATITUDE for the SURPRISES. You know, in our realm, WE LOVE SURPRISES." Ahnahmar from Telos Vol 3 Aurelia Louise Jones

Take a moment... take a deep breath and tune in... Can you feel the SWEET ENERGY from this? Can you feel something familiar calling to you? From TELOS, from LEMURIA, from the HIGHER REALMS, from YOUR HIGHER SELF, inviting you to step into YOUR MASTERY so WE can be reunited and YOU can begin LIVING as part of a GREATER REALITY, as a GALACTIC CITIZEN, as the CREATOR, that YOU ARE. Are you ready to step into more of WHO YOU TRULY ARE? Then come join us in learning to activate this SUPER SKILL and begin LIVING, FUNCTIONING and CO-CREATING from a HIGHER VIBRATION!

Come PLAY!

Your Omni-D Learning Adventure Guides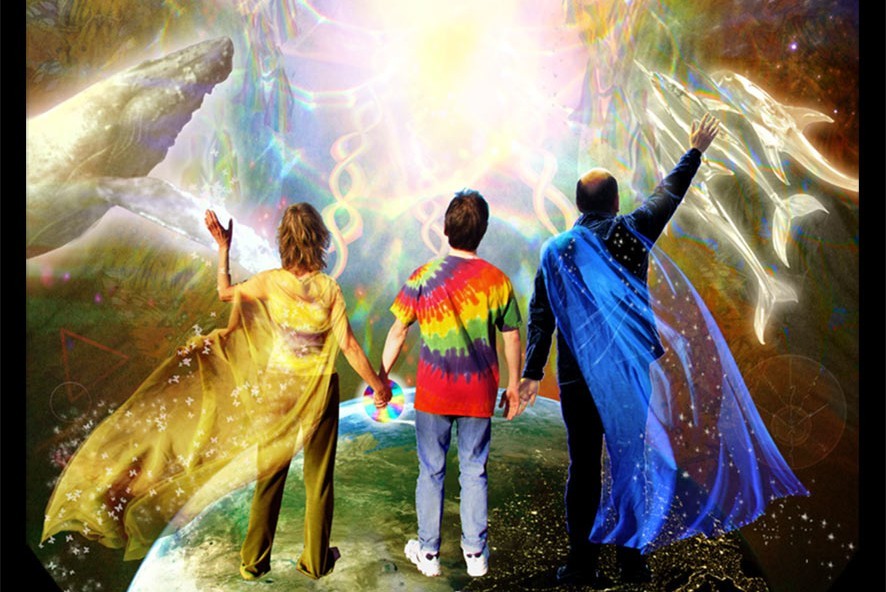 As an

Omni-D Travel Guide & Explorer,

Saleena

has a knack for working in all Dimensions, Realms, Times & Angles of Space.
As an Out of the Box Thinker she is here to activate change as a prolific Visionary Artist, Psychic-Intuitive Transformation Specialist, Meta-Physician, Writer, Inventor & Explorer, with numerous skills & deep understanding, which result in a plethora of creative works.
She's been called an

Omni-Dimensional Alchemist

. Her works have a deeply healing, activational, transformative effect on those who view them. They seem to crackle with lively energy.
She weaves in

living elements

of life, love, light, fire, earth, air, water, sacred geometry, mathematical formulas, sounds, light codes & light languages. Her

ART

seems to live, breath & dance through dimensions with a kind of vital aliveness. Designed to inspire, entice, activate, raise vibrations, they invite & give permission to step fully into life & take it on with ecstatic joy & splendid power. Her artwork embodies & fuses Love & Power into one."
Course Curriculum
Telos Generator Intro
Available in days
days after you enroll
Activating the Telos Generator
Available in days
days after you enroll
Follow Your Heart, it is Smarter Than You Think
Available in days
days after you enroll
Frequently Asked Questions
When does the course start and finish?
The course starts now and never ends! It is a completely self-paced online course - you decide when you start and when you finish.
How long do I have access to the course?
How does lifetime access sound? After enrolling, you have unlimited access to this course for as long as you like - across any and all devices you own.
What if I am unhappy with the course?
We would never want you to be unhappy! If you are unsatisfied with your purchase, contact us in the first 30 days and we will give you a full refund.
What materials are included in this course?
Besides the course curriculum, you will receive a downloadable pdf eGUIDE, several digital versions of the Vibrakey design for different devices and many links for resources that may further support your use and practice of this OD SKILL. Also included is an eBOOK by Colin Whitby and Saleena Ki which describes Colin's experiences as he opened the 13 portals around the Telos Generator.